Graphic Design
I have some recommendations about me. Read what some of my clients have said about me.
I like to do silly Facebook covers with many pictures rather than just the one picture that can be uploaded. I created a template to match home profiles and also pages for groups and businesses, and created these for myself and friends.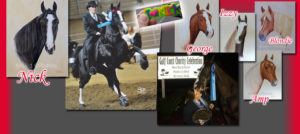 I have added many images to the website. Find new works in Layout, Design, Fine Art and many other on the Portfolio Page.